The Water Cycle - Infographic - Animated GIF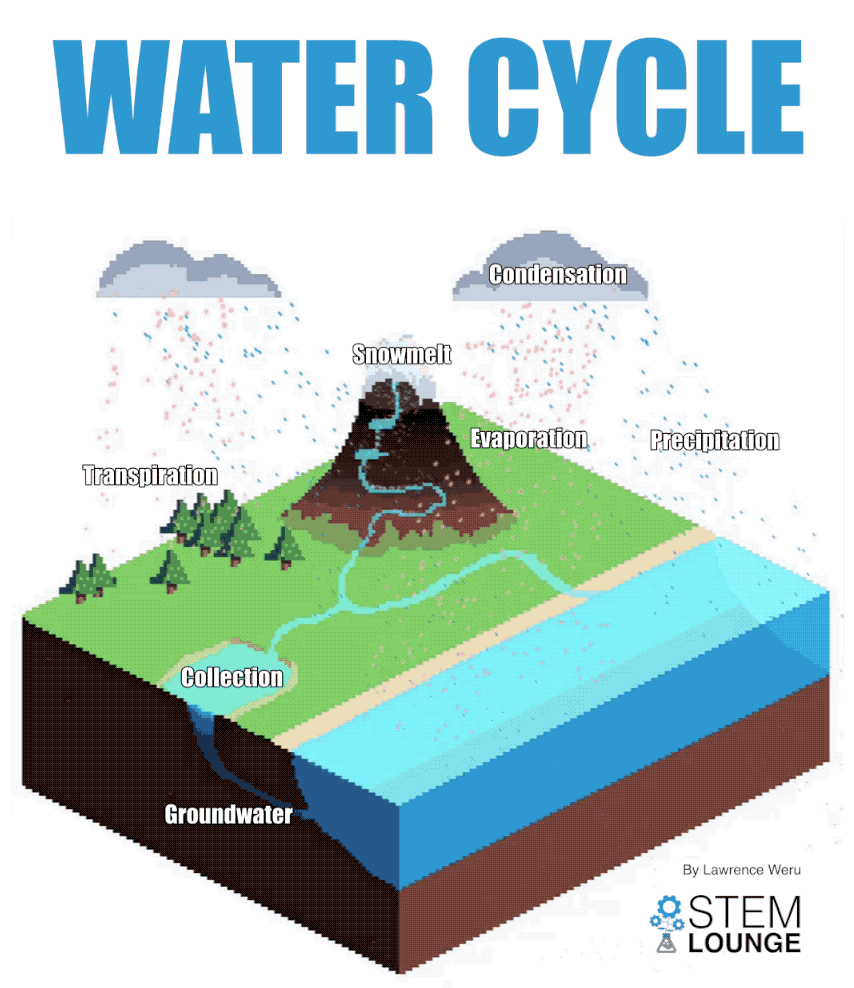 Evaporation
With enough heat, water will evaporate, turning into water vapor, a gas. Water vapor rises and condenses as clouds.
Transpiration
As water moves up plants, excess water reaches the plants' surface via transpiration. With enough heat, this water becomes water vapor. Water vapor rises and condenses as clouds.
Condensation
Water droplets in the air come together, or condense, to form clouds. Winds move clouds through the atmosphere.
Precipitation
After enough condensation, the clouds will release water droplets. This is known as precipitation. The water droplets can be in liquid form (rain or drizzle) or in a solid form (snow, ice).
Snowmelt
In response to heat, snow melts. As snow melts, it becomes runoff. The runoff can travel a long distance, becoming streams and rivers.
Collection
Ponds and lakes are the result of water accumulation. Water can accumulate directly from precipitation, or via nearby water runoff. Water can also accumulate underground, in what is known as an aquifer, an underground lake.
Groundwater
---